Equipment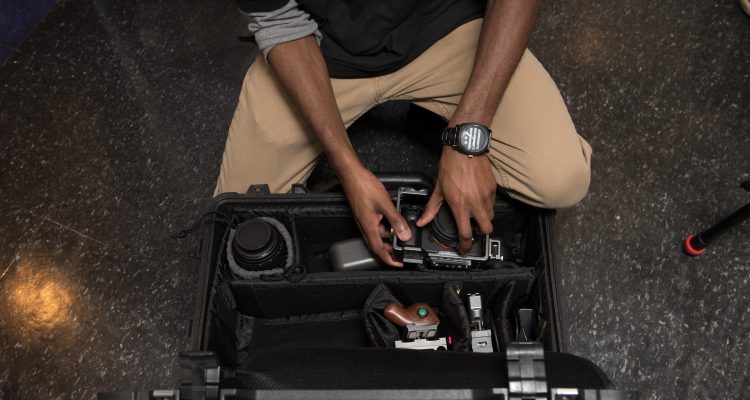 Emerson Productions offers a full range of field gear to meet most production needs, including ENG and DSLR high definition cameras, mobile teleprompter, full range of field lighting kits, and a range of high-end microphones and field mixers
Post Production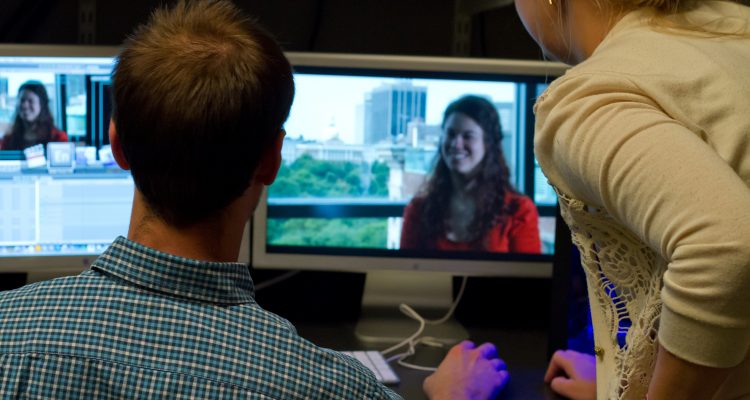 Emerson Productions has a modern editing suite with the full complement of Adobe and Apple editing programs.  Motion graphics, sound mixing, and color correction are also available to give projects a professional finish.
Di Bona Family Studio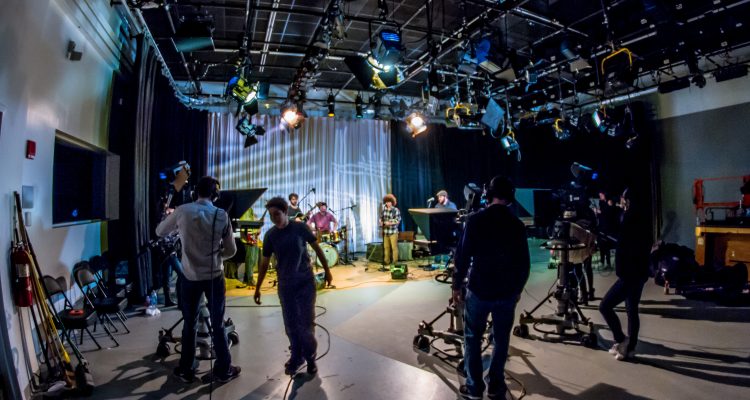 The 40' X 43' Di Bona Television Studio is comparable in size to network-affiliated television stations and production houses. This studio has a 14' grid, a full complement of television lighting instruments controlled by an ETC lighting system with dimmers. The studios also feature a curved hard infinity wall.
Teaching Studio B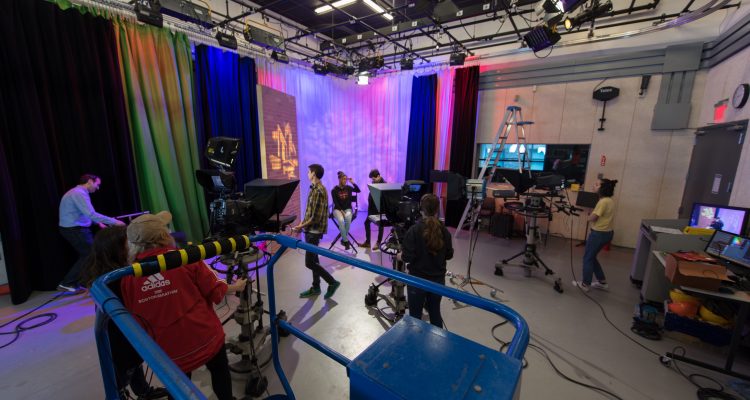 The teaching facility is composed of a classroom inside a standard television control room. Lecturing, demonstration, and critiques take place, as well as utilizing the standard control room equipment and production systems. The professional 40' x 28' sound-treated studio contains professional cameras and an ETC lighting control system.
Di Bona Control Room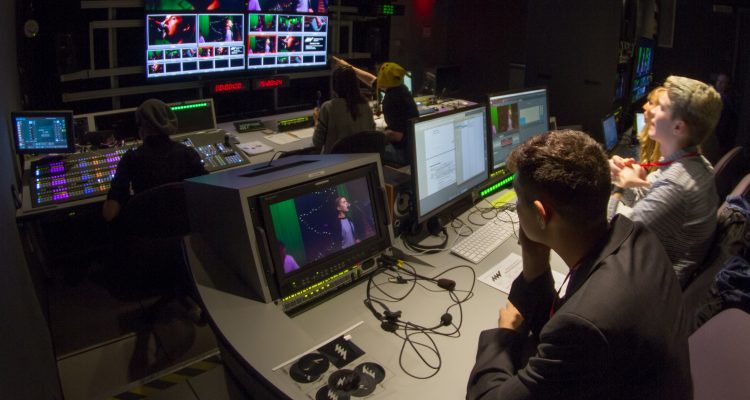 The 25' X 21' Di Bona control room creates the same environment found at advanced TV facilities in the United States. The facility includes a GrassValley 3 M/E Karrera switcher, Chyron Mosaic CG and GrassValley LDX 86 cameras running at 1080p, with support for 4K or Ultra High Definition resolution.
Di Bona Audio Suite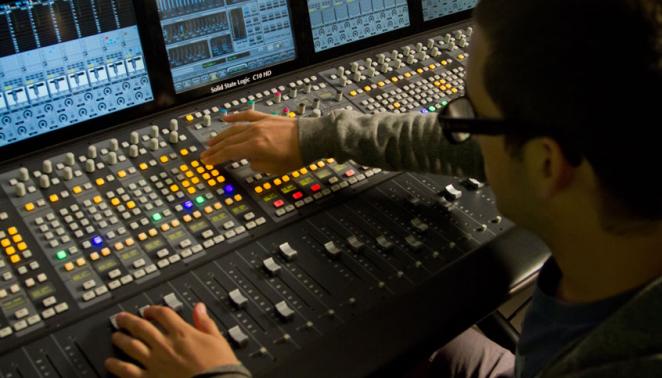 Professional metering equipment is strategically placed within the audio suite. Equipment includes: SSL C-10 HD 5.1 Broadcast Audio Console, Complement of standard microphones and accessories, 5.1 Genelec audio monitors, Pro Tools audio software, Dante interface, Comrex Hybrids and one Fisher Audio Mike Boom with Perambulator.
Journalism Production Center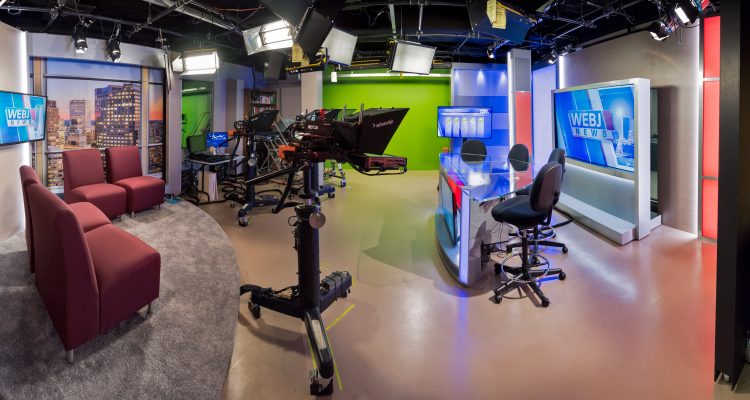 The Production Center studio features three robotic HD cameras and one manually-operated camera, all with teleprompters, as well as a green screen Chroma wall. The new HD control room was completely rebuilt for the Fall 2010 semester. Studio specs: 25′ x 25′ with 9′ lighting grid, Three (3) robotic HD cameras.
Journalism Production Center Control Room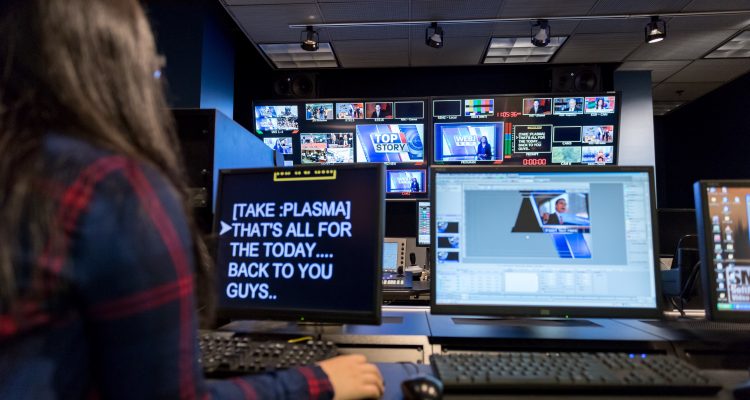 Control Room Equipment: Ross Vision series switcher with Overdrive automation (HD), Ross Xpression Character Generator (two channel) (HD), and a Yamaha DM100 audio mixer.
Green Screen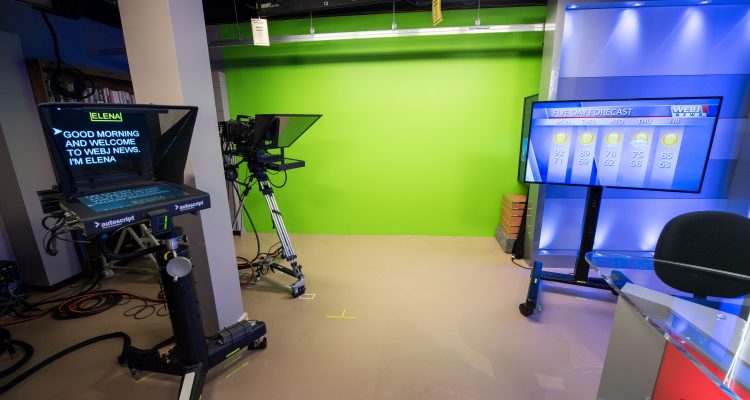 Green screen production is available in both the Di Bona Studio and Journalism Production Center facility (pictured).
Paramount Film Sound Stage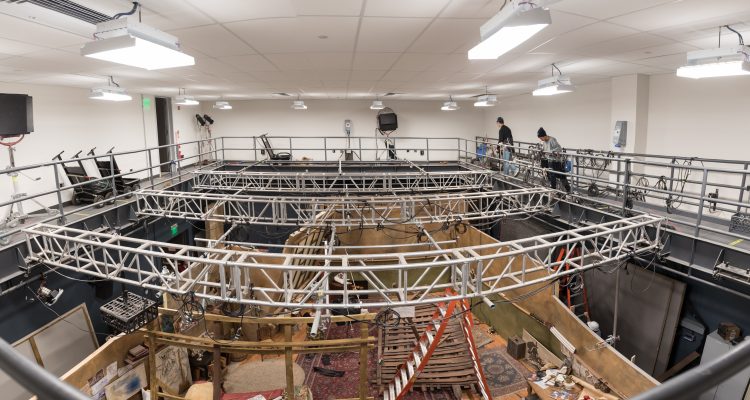 The Paramount Sound Stage houses a full range of equipment essential to crafting cinematic imagery. One special tool available is the J.L. Fisher #11 Camera Dolly and a roster of traditional Arriflex SR-series and Aaton 16mm motion picture cameras. With 380,000 watts of electricity, the stage has ample power for any conceivable lighting situation. The lighting complement includes Mole-Richardson lights, from 250 watts to 10,000 watts. There is an abundance of Matthews Grip Equipment and modern fluorescent Kino Flo instruments.